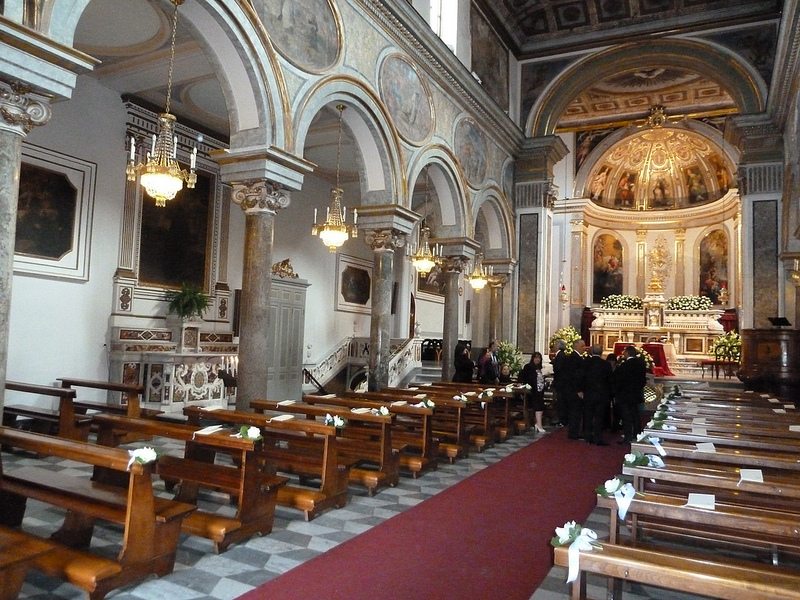 Basilica di Sant Antonino Sorrento
Church of Sant Antonino
Explore the grandiose beauty of the historic Basilica di Sant'Antonino!
Many of the buildings in Sorrento are grandiose, beautiful and historic. If you are visiting this town, then be sure to drop by the Basilica di Sant Antonino. Even if you're not a catholic, this is a very interesting Church. This is the resting place of Saint Antonino, and this basilica is built in his honor and memory. It is no longer surprising why it attracts hundreds of tourists and devotees all year round.
Basilica di Sant Antonino Sorrento is home to some of the most beautiful treasures in Italy. The inner walls and arches are decorated with some of the finest metal crafts and frescos. Religious paintings by notable painters like Giovanni Bernardo Lama and Giacomo Del Po are also found in the basilica. If you have a penchant for beautiful artworks, then you will surely have a great time.
Whale bones are placed at the entrance to commemorate the most famous miracle involving Saint Antonino. Legend has it that the patron saint of Sorrento saved a boy who was swallowed by a whale. The boy was returned to his home safely.
Since the basilica is located in Piazza Sant'Antonino, finding a restaurant is easy. Just a few steps away are the L'Abate and the Pizzeria Trattoria. If you explore a little further, you will find several other restaurants that serve a wide range of menu. If you are in Sorrento for a pilgrimage in Basilica di Sant'Antonino, then it is best to stay in a nearby hotel such as the Palazzo Montefusco Sorrento or Maison Tofani Sorrento.
Keep in mind that this is a place of worship, so be sure to follow the dress code. The vastness and grandiose beauty of the basilica will surely take your breath away. Be sure to ask your tour guide to take you there or you will miss something special and divine.