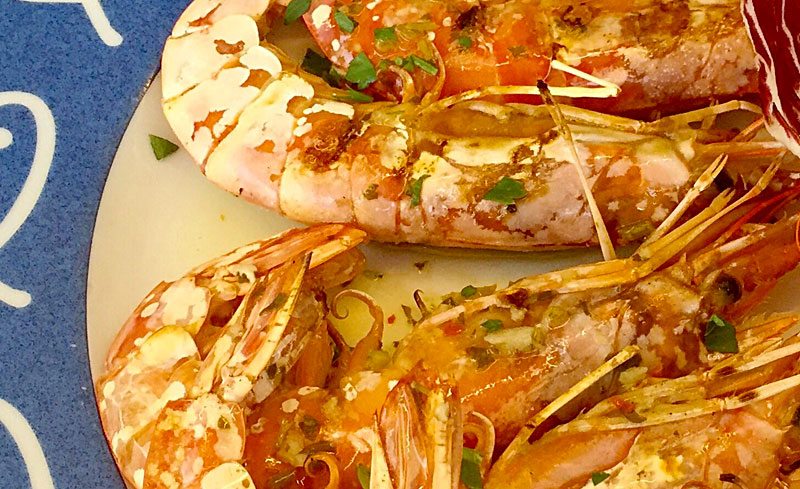 Ristorante Bagni Delfino Sorrento
Ristorante Bagni Delfino Sorrento is just a short walk from the hustle and bustle of Sorrento town. It is located in the delightful Marina Grande Sorrento surrounded by picturesque houses. After you get down to the water, you will see a sign that has an arrow with the words "Delfino".  Just follow the sign and keep walking all the way down to the opposite end of the marina. It is situated on the end of the pier that sits in the Marina Grande, part of the Bay of Naples.
Ristorante Bagni Delfino Sorrento is a family owned restaurant that takes pride in high quality food. The hostess and waiters are very welcoming and friendly. Service is outstanding, and recommendations are spot on. Very helpful and accommodating to make sure you have the perfect dining experience. It is a great place to have anything you want. You can enjoy a drink, a light snack or a delicious meal. And you can spend all day there sunbathing and swimming from their private bathing deck.
Before your meal comes out, they give you complimentary bruschetta; grilled bread topped with fresh tomatoes and garlic, finished off with olive oil, salt and pepper. Portions are hearty and the dishes are robust in flavor. They get their seafood right off the fishermen's boats, it's as fresh as it gets. The fried calamari is lightly breaded, tender and flavorful. Other suggestions include, their seafood risotto with fresh mussels clams, squid and octopus. The risotto is delicately and flavored with very little garlic and topped with a pinch of fresh parsley. The sea bass, which is filleted at the table, is perfectly cooked and also excellent. If you have room for dessert, the Caprese chocolate cake is a terrific way to end the meal.
At the end of your meal they also provide you with complimentary limoncello, so you can enjoy some of what the proud people of Sorrento and the south of Italy are famous.
It's nice to come here for lunch or for dinner, but it is especially beautiful in the evening when the sun goes down. The cool breeze from the bay is very soothing as you hear the calming whooshing sound of the waves. You can watch the sun go down and the lights come on all around the bay is another delight. The evening turns into a quaint village where you can spend a wonderful evening of romance and tranquility. It may get a bit cool at night, so remember to bring a light sweater. I suggest making reservations, as it a very popular restaurant.