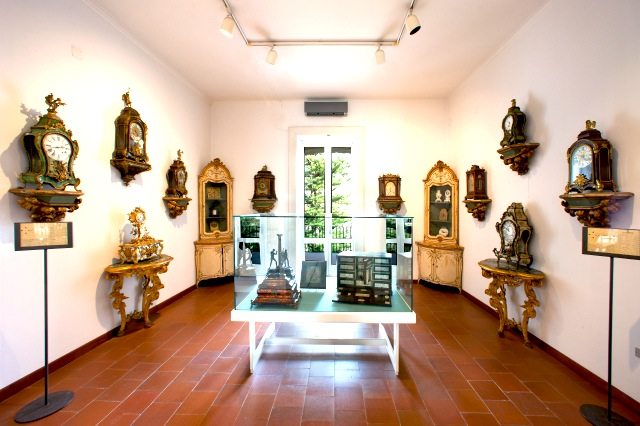 Museum Correale Sorrento
Museo Correale di Terranova
If you are planning to visit Sorrento, then be sure to drop by to see the Museum Correale Sorrento. It is a pleasant walk not far from Piazza Tasso Sorrento. The museum is housed in an impressive building in itself. It consists of four floors, with elevator access. The entrance through the arches and the grand staircase gives the museum an almost upscale feel.
Museum Correale Sorrento was left by the last descendants of the noble Correale family. They accumulated some of the finest Neapolitan furniture throughout the centuries while the villa served as their official residence. Most of their collections are exquisitely crafted by some of the best Italian artists. Such as porcelains, textiles and jewelry. It also includes other expensive antique ornaments imported from other parts of the world. Important Italian books, poetry from Torquato Tasso, etc. All their heirlooms are now considered a national treasure. The administrators of the museum managed to preserve them in excellent condition, giving the locals and tourists a chance to see their magnificent beauty.
As one of the most notable museums in Sorrento, they house many antique artworks. The Romanesque and Archeological sections are located in the chapel and Founders' Hall. Furniture and paintings made by Pietro del Po and Giovanni Lanfranco. In addition, Giuseppe Bonito, Pasquale Rossi and several other notable 18th century artists. Oriental chinaware collection that dates back to the 17th and 18th century is also displayed on this floor.
Older paintings from the 17th century and early 18th century are exhibited on the second floor. In there, you will find works by such artists like Tommaso Realfonso and Giovan Battista Ruoppolo. A collection of antique majolica is exhibited on the third floor. Aside from potteries made in Sorrento, the collection also features pieces from other Italian cities. Some of the majolicas even came from other countries in Europe.
Sorrento is a hotbed of European culture and arts. Which ensures that you have many things to include in your itinerary when visiting this small town. With its collection of some of the best art pieces and antique furniture, there is no doubt that Museo Correale di Terranova is one of the places you need to visit when you are in Sorrento.
Make sure to visit the serene garden full of orange and lemon trees. The garden walkway leads to a lovely terrace which has a panoramic view overlooking the Gulf of Naples.
There are some excellent restaurants located near the Museum Correale Sorrento. Just to mention a few; Il buco Sorrento, Villa Rubinacci Sorrento, and Ristorante Pizzeria Tasso Sorrento.