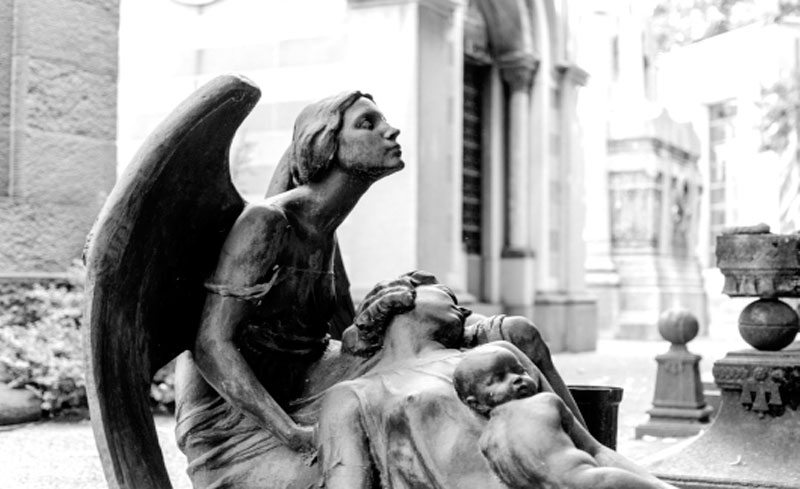 Monumental Cemetery Milan
Cimitero Monumentale di Milano
Monumental Cemetery Milan is the second largest cemetery in Milan, which was founded in 1866. If you are interested in sculpture, history and some truly magnificent architecture, you can easily spend a few hours here. The sheer size of this cemetery is unreal, the sculptures are massive and there are so many. Upon entering you feel like you have walked into an open air museum.
There are some very prominent families and individuals resting here. Such as famous writers, poets and artists. Including some significant figures from World War II. It is for both Christians and Jews. Make sure you do not miss the Campari Family tomb, tucked away at the side of the cemetery. An amazing larger than life size bronze of the last supper resides on the their family tomb.
Many of the sculptures that adorned the graves in the Monumental Cemetery of Milan are ornate, antique and truly monumental. Each one tells a different story. Some of the are made by some of the most notable artists like Gio Pomodoro, Medardo Rosso, and Lucio Fontana. The architectural styles of the tombs vary, from classical Greek and Romanesque to a more contemporary design. The craftsmanship and artistry are simply impeccable.
This is definitely one of the places in Milan that you should visit while you are there. You don't need a guide unless you are looking for a specific plot. There are information plaques scattered throughout of the most popular sculptures and graves.
If you have time (allow at least three hours to tour), Monumental Cemetery Milan is a place to visit as it is pretty unique. You can easily walk around taking photos and appreciate the amazing architecture. It's a bit of a stroll from the Duomo, it should take about a half hour walk from there. If you are coming here on a hot day, remember to bring plenty of water. Remember to be respectful. No skimpy clothing, loud conversations, or noisy children. Be advised, that when you hear a high piercing ringing, it's a warning that they will be closing and you should make your way to the exit.