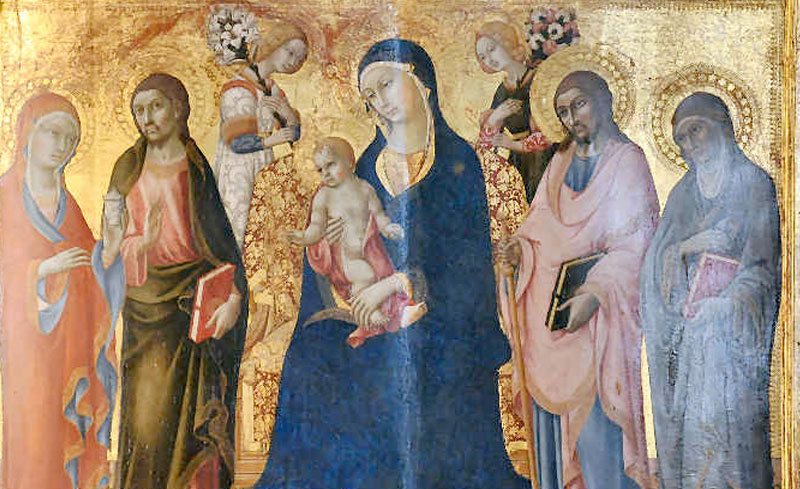 Duomo dei San Filippo e Giacomo
Sorrento Cathedral
The little town of Sorrento is always buzzing with tourists, so expect a lot of activities and crowds everywhere. The good thing is, you can find a place of quiet and solitude amidst the noise by entering Duomo dei San Filippo e Giacomo. This is a Catholic cathedral, which attracts many tourists and devotees. The Romanesque style of the church's architecture gives it an imposing and breathtaking ambience.
Duomo dei San Filippo e Giacomo is located on Via Santa Maria della Pietà. This grandiose beauty of the cathedral will surely draw your attention. While the facade was added only in 1929, the doors are antique as it came from 11th century Constantinople. A clock decorates the three-story bell tower.
There are some spectacular marble, a stunning painted ceiling and quite of a lot of marquetry. The ceilings and walls of the cathedral are decorated with beautiful paintings of biblical scenes by notable Italian painters like Nicola Malinconico and Giacomo del Pó. Most of the furniture within the church has been there since the 16th century, like the bishop's throne and the marble pulpit. Many of the items are well-preserved that is why they still look magnificent after several centuries.
If you are looking for a hotel near Duomo dei San Filippo e Giacomo, then you are spoilt for choice. Some of the best options include Palazzo Tasso and Sorrento Town Suites. Popular restaurants you should visit after visiting the church includes Parrucchiano, L'Antica Trattoria, and Inn Bufalito Srl just to name a few.
There are many churches in Sorrento, but Duomo dei San Filippo e Giacomo is a stand out. Be sure to check this out if you are planning to visit Sorrento soon. This is the place to be if you are looking for a tranquil place where you can contemplate while enjoying beautiful sights.