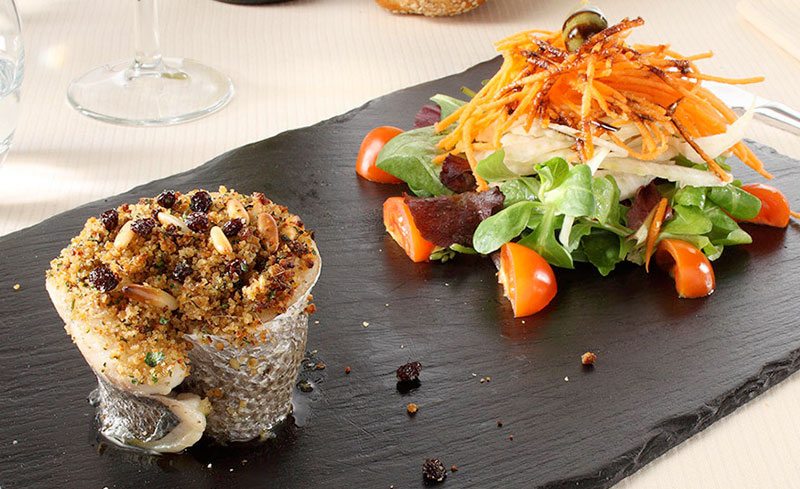 Da Vic Ristorante Guerrini Milan
Da Vic Ristorante Guerrini Milan is slightly out of the way. However, it is only a fifteen minute ride on the Metro from the Duomo, and just a five minute walk from the station. It is located in a fairly quiet part of town on a peaceful street.
Da Vic Ristorante Guerrini Milan offers a very cozy atmosphere. The dining room is always filled to capacity with locals, which is always a good sign. Everything is always fresh, delicious and cooked to utter perfection.
The chef, who obviously takes great pride in his dishes comes out to greet and meet each table. The menu offers a range of fascinating dishes and the waiter comes out and shows the "catch of the day" selection of fish on a platter. Their menu is in both Italian and English. (English pages, come immediately after the Italian). The wait staff are genuinely friendly, and speak very good English. Very attentive, and professionally focused on making sure that you absolutely have exact the meal you want. Their dishes are generous, without overdoing it. The waiter is also knowledgeable and helpful in choosing wine to pair with your meal.
The Sea Carousel is a popular starter in the menu of Da Vic Ristorante Guerrini Milan. The presentation the sea carousel is creatively exciting, with samples of fresh seafood coming on a stone slab. (A selection of fresh fish, shrimp, lobster, and shellfish).
The Roll of Wild Fish "Beccafico Style", on the other hand, is among the restaurant's best-selling main dishes. It is the chef's version of 'sarde alla beccafico'. Instead of using sardines, the chef uses fresh fish he gets from the market every day.
TIP: Be sure to book a table in advance (at least 2 to 3 weeks before).  For phone reservations, it is recommended to call the restaurant during their hours of operation. You can go on their website, fill out the form and wait for confirmation, via e-mail.