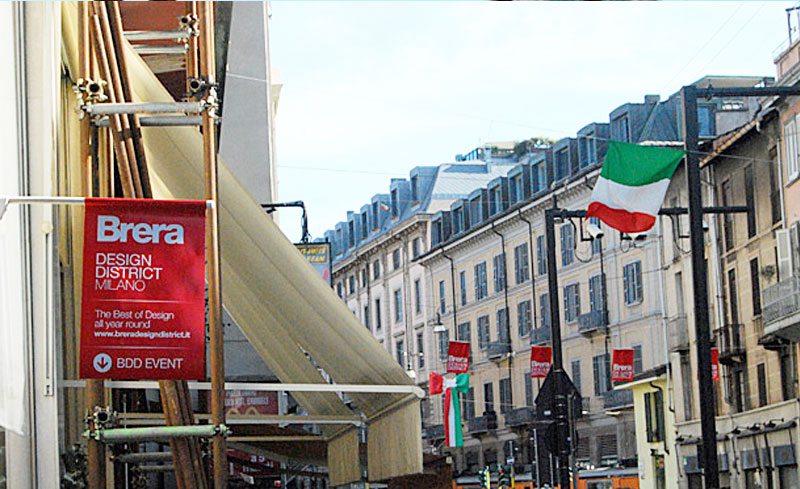 Brera District Milan
Brera District Milan is a maze of back streets and cobbled roads for you to explore. It is lined with art galleries and boutiques. There are many restaurants, cafes and bars to enjoy a nice meal. It is just a five minute walk north of the Duomo. The famous museum, Pinacoteca di Brera (Brera Picture Gallery) is located on Via Brera. Amazing artwork by Botticelli, Caravaggio, and Bramante are just a few to mention that are on display. Also close by is the upscale designer shopping district Quadrilatero d'Oro, filled with Prada, Gucci, Dolce and Gabbana, Versace, etc.
You will also find Church of Santa Maria del Carmine in the neighborhood. The brick facade is Gothic. The interior is Baroque style, with several frescoes in the various chapels. It has been restored recently and is always very well maintained.
Brera District Milan is a colorful, relaxed atmosphere with very charming streets and architecture. Not too crowded with tourists. More of an authentic vibe of the life of the locals dressed in their work clothes relaxing in the evenings.
There are many art galleries along the narrow cobbled streets where you can window shop or step inside to buy a wonderful piece of artwork. On a warm spring or summer night, the streets are filled with numerous street vendors and fortune tellers.
There are number of different restaurants that serve different tastes. Bar Brera is a small, yet great old fashioned bar. Food, drinks and service is real good and reasonably priced. With a few outside seats, it's a good place to sit and people watch. Fabbrica Pizzeria serves excellent food, with affordable pricing in a great atmosphere. Situated next door is Rinomata Gelateria, a terrific gelato place with many choices. Trattoria Dell Angolo is an authentic Italian restaurant that serves great food and wine. If you are looking for fresh, delicious sushi, Nobu is also in the vicinity.
Brera District Milan is well worth spending couple of hours on a travel itinerary when in Milan. Sunday is the busiest day, avoid going on a Monday morning because many places are closed.