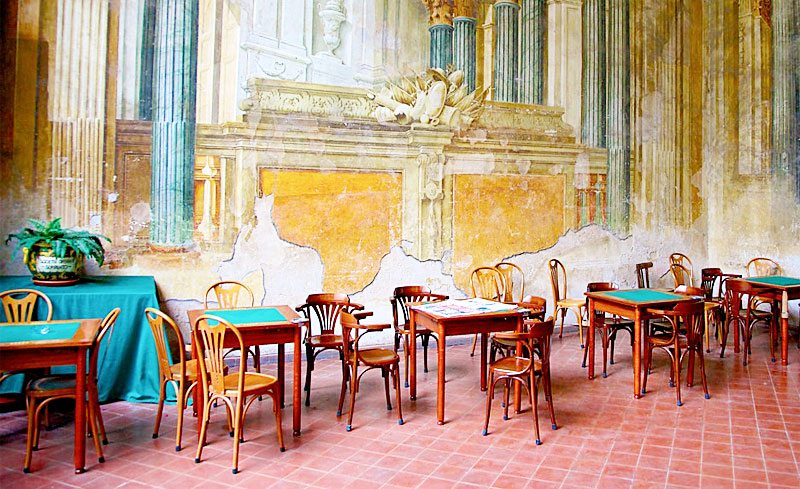 Sedile Dominova Sorrento
Several centuries before Sedile Dominova became a tourist attraction in Sorrento, it was once the seat of political activities. It is where noblemen convened to discuss administrative affairs, and other matters involving politics. Considering the building's original purpose, it is not surprising why its architectural design is grandiose. The walls, ceilings, and hallways are furnished with some of the finest pieces of artworks in Italy. Tourists who have visited the town often recommend this building to first time visitors.
This historic building is located at Via P. R. Giuliani, 58 , which is quite close to the coast of Sorrento. The site of the gate alone is enough to pique your interest because it is decorated ornately. As you walk into this 14th century building, you will immediately notice the town as it is painted elaborately. If walk further into the building, you will reach the atrium. This part of the building was added sometime in the 16th century. Large pillars and arches support the structure of the atrium. All of them are massive with grandiose and impressive design.
Majolica tiles were used to decor the dome of Sedile Dominova Sorrento, which are quite refreshing to the eyes with their yellow and green coloring. The interior side of the doom shows the house symbols of the nobilities that once used the building for political activities. These days however, you will only find an influx of tourists instead of men from noble families. Many of the original decorations were severely damaged through time, and most the ones you see are loyal recreations. However, the 18th century frescos are original as they are preserved well.
Because of Sedile Dominova Sorrento popularity, the building is often filled with many tourists. Consider eating a sumptuous meal in one of the nearby restaurants while waiting for the crowd to thin off. There are many to choose from, but the nearest options include La Pizza del Poeta, Le Colline di Sorrento, and Pub America. The whole area around the building is also buzzing with tourists activities. With that in mind, consider booking a room in Astoria Hotel, Palazzo Montefusco Sorrento, Magi House Relais, or in any hotel near the building.
The beauty and history of Sedile Dominova never fail to fascinate people. If somebody recommends this building to you, then best believe all the impressive things they say about it. The town's main square, Piazza Tasso Sorrento, is also located nearby. This means you can do a lot of fun and exciting before or after you visit the building. If you love art, architecture, and history; then the Sedile is the perfect tourist spot for you. Be sure to tell your tour guide to include it in your itinerary.