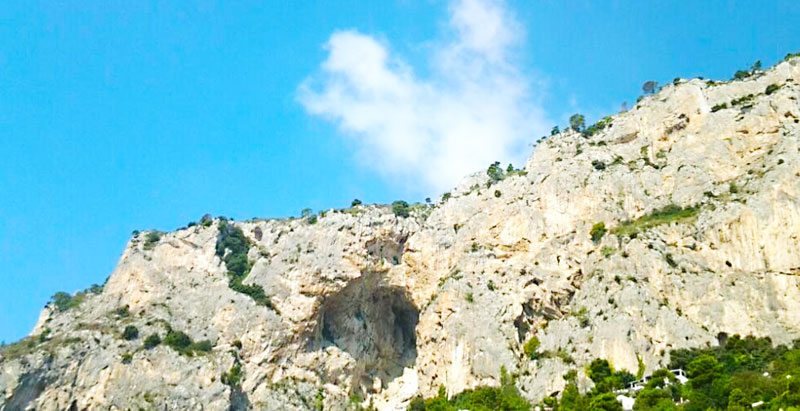 Grotta delle Felci
Grotta delle Felci is a cave located on the south east coast of the island of Capri.
(Grotto of Ferns)
In Campania, a region in the island of Capri, tourists can find what locals call 'Grotta delle Felci'. This Italian name translates to Grotto of Ferns in English. It is a cave that has evidence of human life on the island as early as the Neolithic Era. According to officials, this cave opens to Monte Solaro Capri, a 589-meter mountain in the same region of Campania.
Grotto of Ferns Capri, is located on the south east coast of the island. It consumes the underlying of Marina Piccola, which lies directly opposite of the famous Faraglioni Rocks Capri.
It has been reported that 549 archaeological findings have been discovered inside the cave. The first excavations in the cave was pioneered by Ignazio Cerio in the year 1882. These were followed by several other excavations including those during World War II.
Materials (religious items,fossils,ceramics, ect.) that have been discovered from Grotta delle Felci Capri (Grotto of Ferns) are now preserved in several museums in Naples.
It is considered by many people to be one of the most important prehistoric sites found on the Capri island.